General News
We'll revive TOR with a Chinese strategic partner – Gov't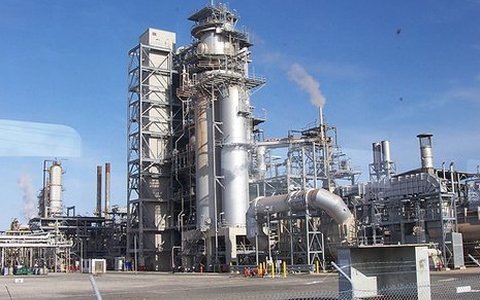 The government has said it is engaging prospective Chinese investor to revive the Tema Oil Refinery (TOR).
Speaking on GHOne TV, the Economic Adviser at the Vice President's Office, Dr. Kabiru Mahama said all things being equal the government will finalize plans with the Chinese investor to kick start operations next year.
"TOR is not refining any product from our checks as we sit here. Not even a single barrel is being produced at TOR. They have had some of their machine broken down as a result of mismanagement.
"There are several factors that come into play which is not an issue I will want to dive into today. What I will want to say is a Chinese investor is coming with a three billion investment to put up a refinery. This refinery is expected to start operation in the first quarter of 2023," Mr. Mahama assured.
Meanwhile, the Institute for Energy Security (IES) has called on the government to revive the Tema Oil Refinery (TOR) in the shortest possible time amid the increasing fuel prices.
A statement issued by the IES on Thursday said the public ought to be updated on the status of the negotiation between TOR and the strategic partner announced some months ago, in respect of the time the refinery is re-commencing operation after several months of inactivity.
"Government's sudden appetite for imported fuels to address reliability and cost-related issues can best be described as reactionary, morally indefensible, misplaced priority, and a deliberate attempt to increase the fiscal burden of the Ghanaian economy. It must be stated forcefully that "the state is better off prioritizing local crude refining, instead of importation of refined products."
"Once more, the Institute for Energy Security (IES) wishes to appeal to the President to look within— bring back TOR in the shortest possible time, refine Ghana's crude domestically, work to strengthen the local currency, and ensure an adequate amount of Dollars is made available to importers of fuel," IES said.
The refinery has not been operational for a while on the back of several challenges, including the inability of the entity to pay its workers and the lack of crude, as managers of the facility were unable to raise letters of credit.
Source: Ghana/Starrfm.com.gh/103.5FM