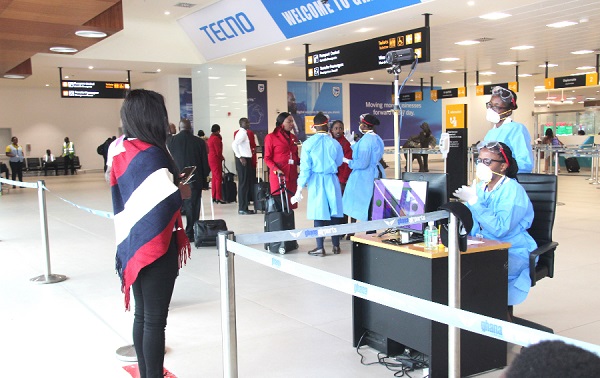 Pharmacist and Research Fellow at CDD Ghana, Dr. Kwame Asiedu Sarpong, has backed calls for further investigation into the Covid-19 expenditure infractions.
In the Auditor General's report concerning Covid-19 expenditures from March 2020 to June 2022, it was revealed that millions of Ghana cedis had been lost through profligate and reckless spending.
Some of the infractions that were uncovered include; paying a total of US$607,419.02 out of US$4,049,460.12 for the purchase of 26 ambulances that were never delivered, paying unapproved GH ₵151,500 by the Information Ministry to its own staff as Covid insurance, and paying for $80 million worth of vaccines by the government that was never delivered, amongst others.
However, some government communicators have argued that with Ghana ranking very high with regards to the country's Covid-19 management, such probes into Covid-19 expenditure are unnecessary.
Reacting to this, Dr. Kwame Asiedu Sarpong said the argument is flawed and rather makes a mockery of the country.
According to him, Ghana was merely compared to the worst performing countries in relation to Covid-19 management, and, therefore, there was nothing to celebrate.
"Anytime I hear a comparison 'oh an African country is the best among Africans', you've got to look at the testing rate in Africa. The testing rate in Africa was the lowest; in fact it wasn't even comparable to South East Asia. It was that bad.
"So if you are the best among the worst and you read the Brookings Institute's report to justify that I find that ludicrous. What happened to comparing us to what was happening in the rest of the world? Because this was a global pandemic, it wasn't an African pandemic.
"We're not talking about Ebola, are we? We are talking about a global pandemic where people were testing at scale. Why does Africa always want to be treated as paupers? When we are told we are beggars so the one who begs least becomes the shining star," he said.
DISCLAIMER: The Views, Comments, Opinions, Contributions and Statements made by Readers and Contributors on this platform do not necessarily represent the views or policy of Multimedia Group Limited.