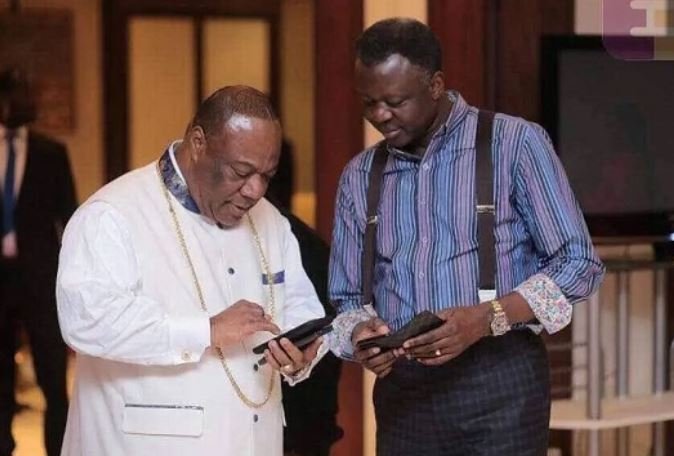 Two respected clergymen and members of the Board of Trustees of the National Cathedral project, Archbishop Duncan Williams and Reverend Eastwood Anaba have called for it to be suspended immediately and an audit carried out. 
According to them, their call is based on the controversies surrounding the project, adding that this call if heeded will allow for transparency and accountability to be provided to the Ghanaians.
The two theologians in a memo to the Board of Trustees on Monday, January 23, called for an independent audit into the expenditures of the project which must be done by nationally recognized auditors. 
"That in the spirit and cause of transparency and accountability to the Ghanaian people, the current Board of Trustees of the National Cathedral shall appoint an independent, nationally recognised accounting firm to audit all public funds contributed to and spent by the National Cathedral. 
"Auditors will also audit the overall cost of the project. This appointment of an auditor shall take place before the deferment of activities of the Board of Trustees," the memo read in part.
They further said the project should be halted until the economic conditions in the country  improve.
"That current activities advancing the construction of Ghana's National Cathedral shall be deferred until the atmospherics in Ghana are improved and the audit of the Cathedral account is done," the memo added. 
The National Cathedral Project has been hit with a lot of controversies with a section of the public calling for its suspension. But President Akufo Addo has indicated he will go ahead with its construction to express gratitude to God.
The founder of the LightHouse Chapel International, Bishop Dag Heward-Mills, resigned from the Cathedral's Board of Trustee in August 2022, assigning no reason at the time.
But several months after his departure, his reason for leaving was revealed in his resignation letter which became public last week.
The letter authored by the Bishop to the Chairman of the Board of Trustees of the National Cathedral said:
"I feel that the treatment of the issues I have raised in my several letters has been unfortunate. My letters have been ignored in the past; not attended to for years, and at best addressed flippantly", Dag Heward-Mills said.
"You may recall I have spoken passionately and written extensively about the costs, the design, the location, the fundraising, the mobilization of the churches, and the role of the trustees.
"These, if heeded, would have made our project more achievable. Generally speaking, my inputs, my opinions, and my letters have been trivialized and set aside", parts of the letter said.