At 23 and with an athletic built frame, wholesome looks, just out of school, and particularly being male, Alex Twum Ampofo is not one to count among koko sellers.
What happened? Why is he selling koko? Who is putting this young man to this? Can't he do anything else? Do his parents know this is what he is doing? These are questions that can easily confront the mind upon seeing Alex engaged in his current survival job, selling koko. He smiles, and pokes his ready but waiting answer.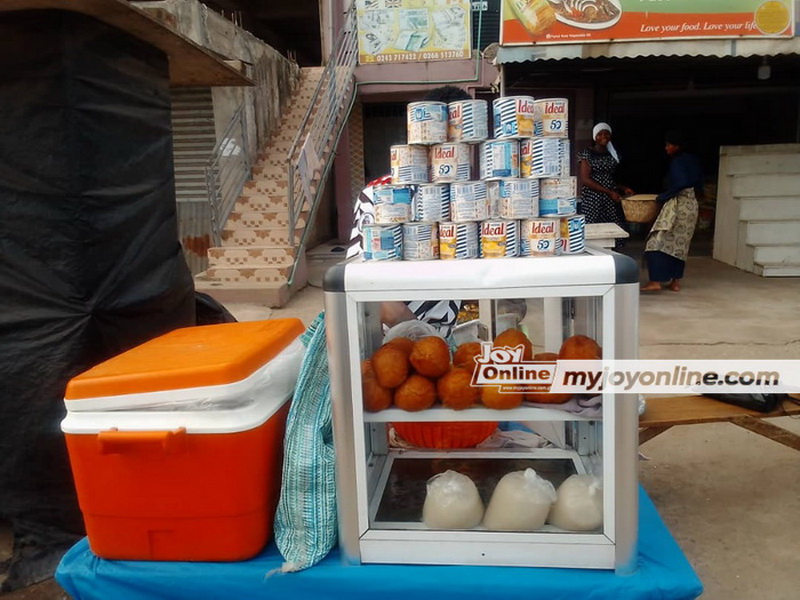 "People are on the streets selling pure water and other stuff, so if I'm here selling porridge with my mother, it is not a big deal at all."
My immediate reaction was surprise, not just in his answer, but the joy in his voice as he returned my questions. Such is the enthusiasm of the Senior High School graduate, that he will not quit selling koko – cornmeal porridge – even if he becomes who he dreams of becoming one day – an established businessman.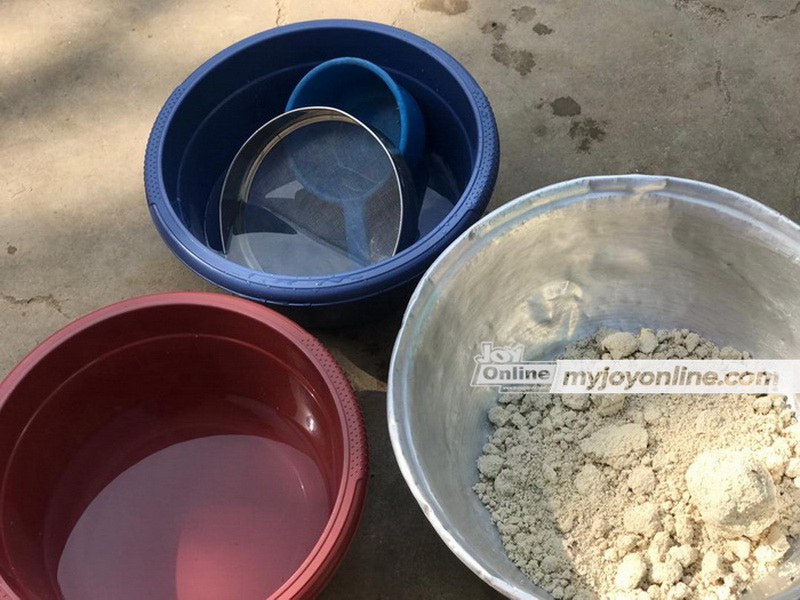 Asked what he intends to do with Koko if he becomes the big man he dreams of, Alex smiles again and tells me he will definitely continue selling Koko on the sidelines. "I really enjoy doing this job. I want to be a great businessman in future, but I won't quit this job, rather, I will do it as a side job."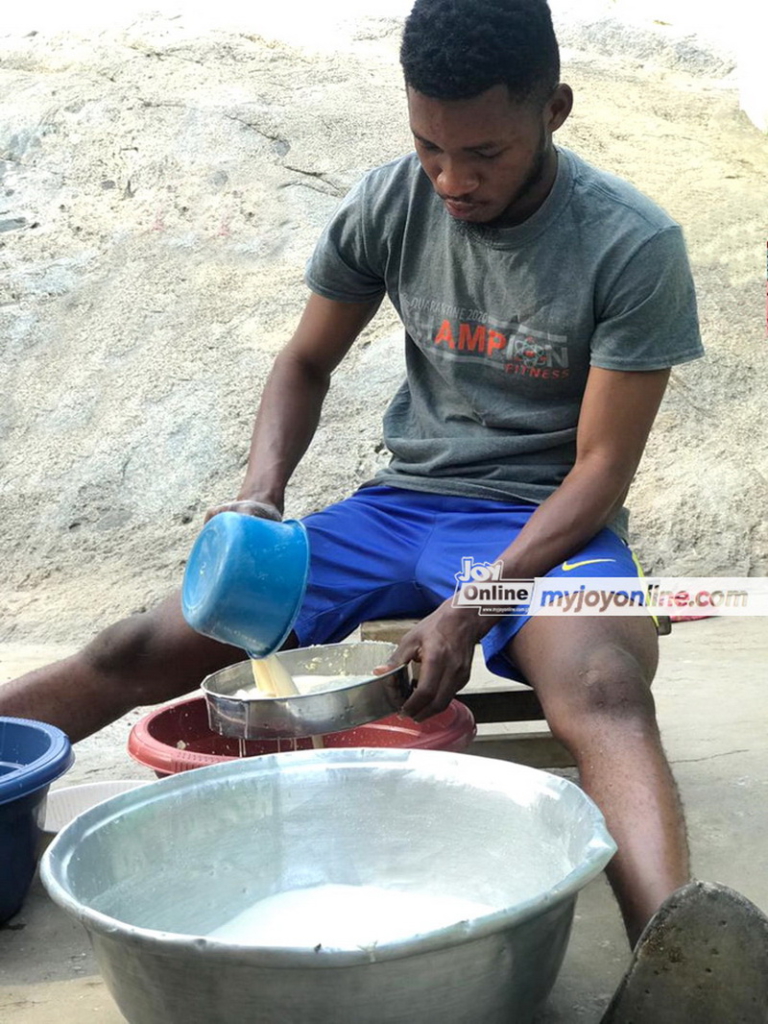 A routine day
Together with his mom, Cecilia Owiredua, the pair start getting the staple ready from 4:00pm each day apart from Sunday. This takes them into the late evening when they retire to bed. The next morning, 4:00am is the regular wake-up time. Alex carries the container of porridge to the roadside to get a vehicle to transport them and their wares from their Olebu Vicolis (Ablekuma in Accra) home to the selling point, Ablekuma Curve, ready to serve the many customers who regularly count on them for a hot breakfast.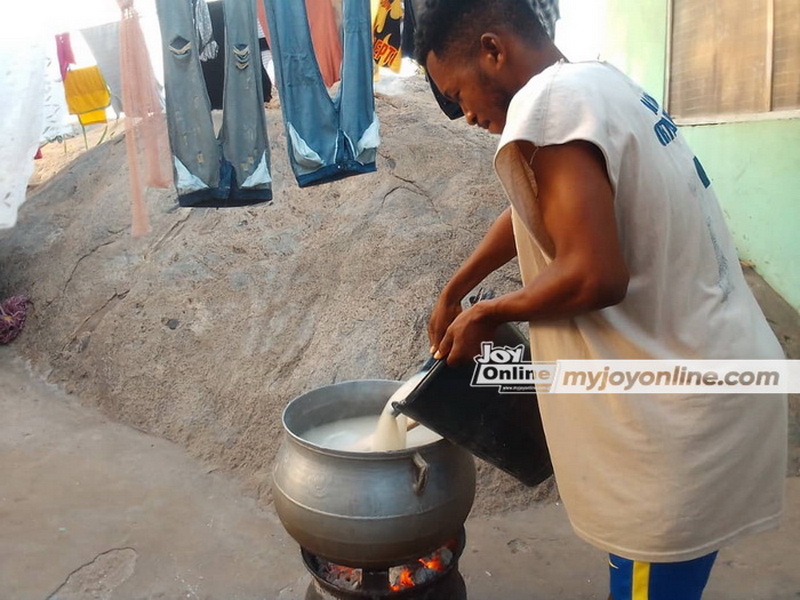 The customers include workers streaming out of homes who have too little time to spare let alone prepare morning meals. There are also school children, and then the homebound.
Oh, there are young girls Alex's age too. Usually you expect them to giggle in mockery, taunt him to find a 'better job'. Well, not Alex's customers, these ones are encouraging, he says fondly of them, along with all the others who patronize the family business.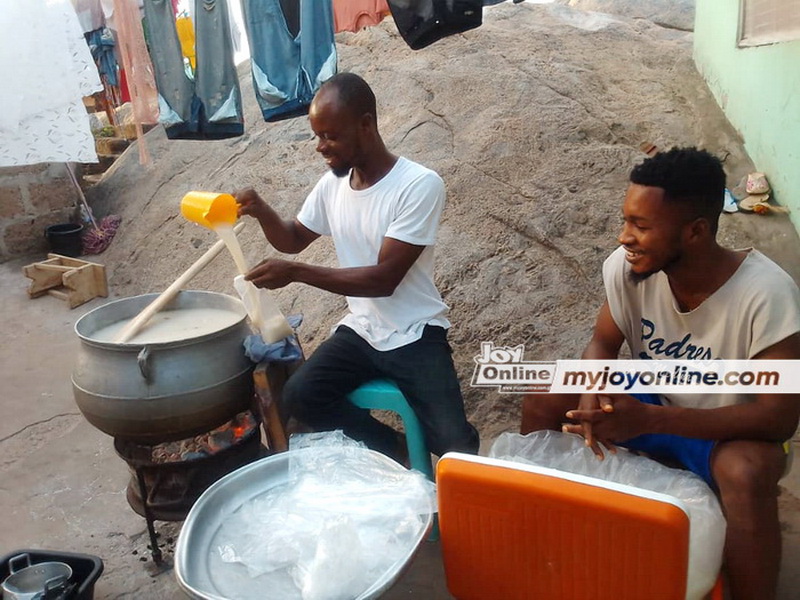 "They all motivate and encourage me," he said, "….especially the girls, they often come and buy when they see me here", he explains with a wide grin.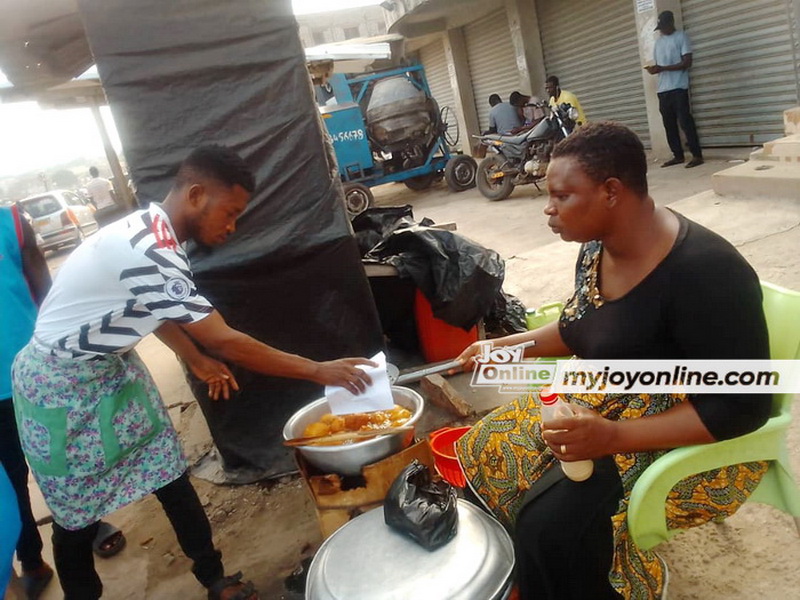 Mother's pride
Madam Cecilia Owiredua, Alex's mother recalls how the family business nearly collapsed a little over a year ago, but for the timely support of her son.
She actually suspended the business at a point when she fell ill and could not cope with the tedious routine of hauling water and setting the fire to prepare the koko. She almost gave up then, but her husband, Simon Lovi, a plumber, and Alex joined forces to give it the needed push.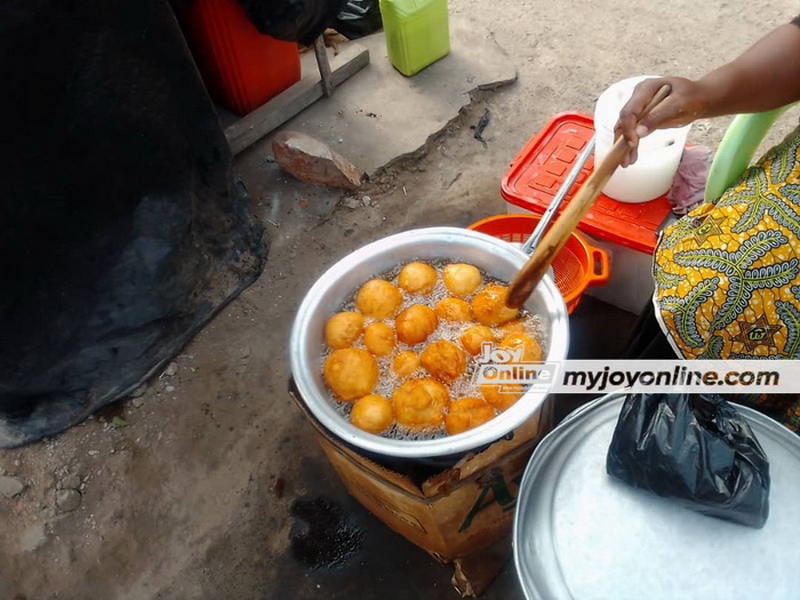 Sometimes, while I prepare supper for the family, Alex and my husband help prepare the porridge, scoop it into polythene bags and keep it in thermo containers so it remains hot and ready for the next morning. They have been very supportive and I just can't appreciate them enough, she said in Twi.
At the selling point, Madam Owiredua sets about frying the buffed loaves that normally goes with the koko, while Alex hands out the packed koko to customers.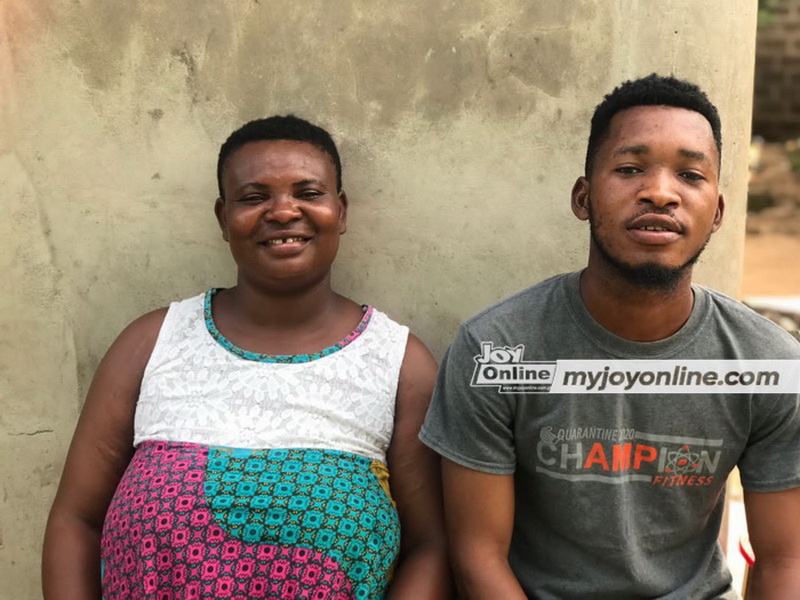 The former student of New Abirem Afosu Senior High School has plans to further his education, but for now he says that plan must wait. He must grow the family business into a robust one capable of providing for the whole family. Until then, it is the koko or nothing else.
DISCLAIMER: The Views, Comments, Opinions, Contributions and Statements made by Readers and Contributors on this platform do not necessarily represent the views or policy of Multimedia Group Limited.