General News
Orca Deco wins 'Best Retailer,Design &Decor company of the year'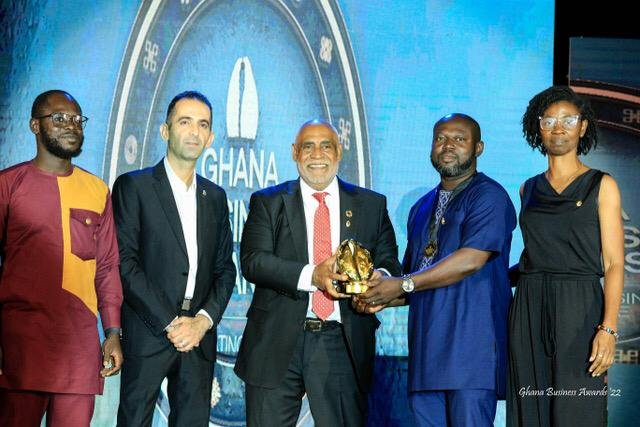 Ghana's leading furniture and décor company, Orca Deco, has been adjudged Retail Company of the Year and Design and Deco Company of the Year at the just-ended 2022 Ghana Business Awards (GBA).
The Awards which recognise and reward excellence across all sectors of industry in Ghana saw 307 businesses file nominations with 89 being shortlisted to receive awards.
Commenting on the award, the Chief Executive Officer of Orca Deco (Ghana) Limited, Mr Rayan Sharara, applauded the efforts of Orca's staff and the contributions of customers in the attainment of such a feat.
He added that winning in such coveted, respected, and competitive categories of the GBA was a testament to the new, expanded, modern customer-centric experience that the 25,000 sqm Orca superstore off Spintex Road had created in Ghana.
According to him, Orca's commitment to creating an unmatched shopping experience in Ghana forms the basis for a hassle-free shopping experience, state-of-the-art showroom with inspiring setups, deployment of advanced mobility technologies to ease stress, fast store management systems and quicker turnarounds to delight customers across its operational areas.  
Mr Sharara further mentioned that Orca in all the eighteen (18) African countries it operates, continuously strives to lead with creativity and innovation in the retail sector, which informs the quality and unique nature of the products it offers to its numerous customers.
'Shopping doesn't need to be stressful; it's always good to have a place to pause, relax and catch a breath or review your list before concluding your shopping. We at Orca understand this too well and have created a natural garden with sitting areas and a café to create this feeling of solitude.'
In a time that has brought about a great deal of stress to a lot of our customers, we hope that Orca can offer a stress-free shopping experience and escape that will bring about joy and cheer to our customers during the upcoming Festive Season, mentioned Mr Sharara.
He revealed that Orca's heightened reputation in Africa's retail industry stems from the fact that it does not just sell products to customers unlike others but it provides value-added services by giving customers world-class spaces that organisations can be proud of.
About Orca Deco Ghana
Orca Deco is the market leader in the increasingly competitive furniture and décor industry in Ghana, offering customers superior complementary decoration, household linens, toys, gym equipment, kitchenettes, office, home and outdoor furniture at the most competitive prices, affordable to everyone with unmatched customer service.
Founded in 2000 in Senegal, Orca Deco has since grown its footprint throughout the African continent and is proudly established today in 18 African countries. We furnish over 1,500,000 homes and offices every year. For further information, please visit www.orcadeco.com.gh