General News
I Am Sorry; Please Forgive Me -NPP Polling Agent Kneels And Apologize To Mahama:Regrets His Decision
I Am Sorry; Please Forgive Me -NPP Polling Agent Kneels And Apologize To Mahama:Regrets His Decision
He cited cogent reasons which include the cedi to dollar rate which has in turn affected inflation thereby causing the price of goods and services to skyrocket. Currently, a dollar equals 15 cedis and the gentleman revealed that has affected him.
Secondly, fuel prices have increased, a gallon of petrol is almost GHc 70 and his car is parked because he can't afford fuel. Then again, cement products have also increased in price. Sadly, the government attributes this current hardship to the Russia-Ukraine war.
ALSO CHECK: The Ashantis 'Revealed' New Names For President Nana Addo And Vice Bawumia
In his Conclusion, he stated emphatically that he is sorry and regrets his decision and doesn't have much to say but waiting for the next electioneering year to show the NPP that they can't be taken for granted.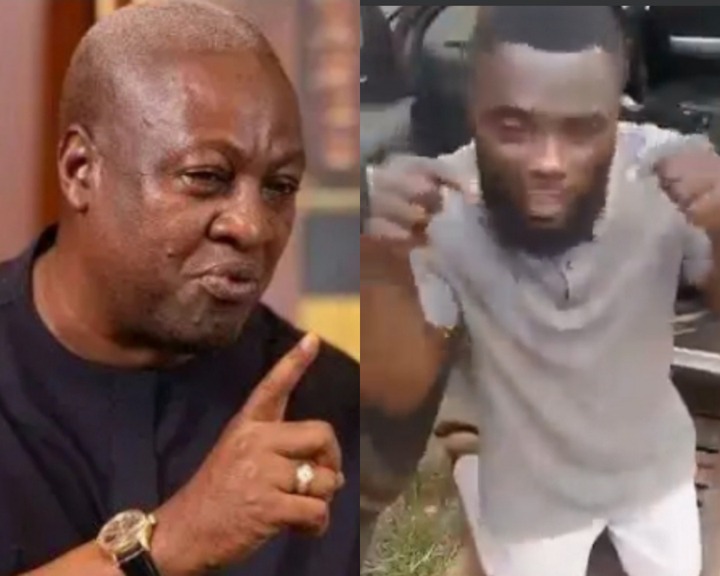 You can watch the full video here.