General News
Government taking on responsibility of private sector fueling sense of entitlement – Prof. Bonsu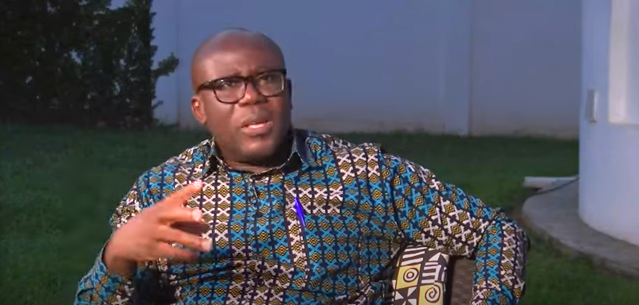 The Rector of the Ghana Institute of Management and Public Administration (GIMPA), Professor Samuel Kwaku Bonsu, says government assuming the responsibility of the private sector has fueled a sense of entitlement among the private sector.
According to him, with the government still being the largest employer in the country most people after graduating from school feel entitled to be employed in the public sector.
This, he says, has created a system which is less productive.
Speaking on JoyNews' PM Express Personality Profile, Professor Bonsu noted that if he were an advisor to the government, he would advise them against taking in more employees.
Rather, he would encourage the government to create and support a "viable and very exciting private sector" that will entice young graduates into joining and creating their own businesses.
"We seem to have a country that has taken on the responsibility of the private sector. We can trace this back to Kwame Nkrumah and maybe even to the colonial era. Because the colonial agenda had a very different purpose than what we would like for ourselves, and somehow we have perpetuated some of those items on that agenda.
"Yeah so we have a lot of things that we can trace back to the colonial era, to the Kwame Nkrumah era, where people then began to think of a certain sense of entitlement it was enhanced, it became even more accentuated probably in the 1980s and 1990s, so people are feeling that because they have graduated somebody owes them something.
"If you went to a private school, you paid your fees, nobody owed you that payment of fees but you paid because you saw value in it and you should be able to chase it. So when you have so many people working in the system, it's partly because we have taken on too much responsibility. And I still insist that the government's role is to create an environment for a viable and very exciting private sector.
"So the environment is created for people to do what they have to do. Now if a young person wants to get into the system and if I were to advise the government I will discourage them from taking them on because we have too many people who are not producing to support the economy. And it's not just young people, there are older people too who don't produce anything," he explained.
He noted that while the argument has been that because he is employed by the government he should not be complaining about the bloated public sector, he said;
"So the fact that I'm part of the system is probably why I should be part of the solution and therefore proffering these potential bases for discussion and from which I hope that we can have emerging solutions that will address the problem for us."
DISCLAIMER: The Views, Comments, Opinions, Contributions and Statements made by Readers and Contributors on this platform do not necessarily represent the views or policy of Multimedia Group Limited.