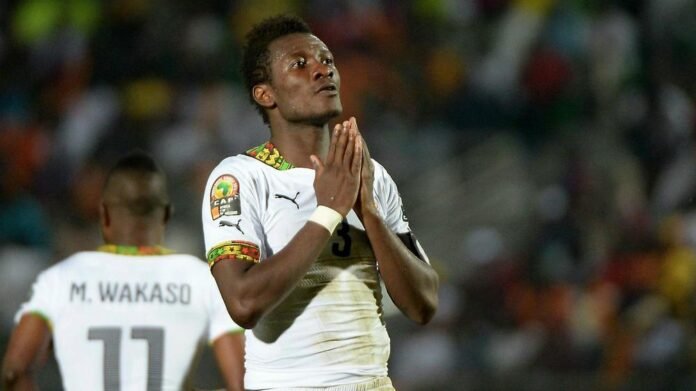 Former Blackstar player Asamoah Gyan has asked Ghanaians to hold on to their comment about the Black stars till after their first game.
In a social media tweet, he stated," Everyone has shared his or her opinion about the Black stars. If you have any comments, wait till after the first game of the tournament".
However, he pleaded with Ghanaians to support the Black stars both in faith and in prayers. He implored that we give out positive comments and energy to support all the players in Qatar no matter our dissatisfaction with the selection.
"26-man squad is out now so what we have to do now is to support those in the camp now. For now, let us pray for the team to deliver", he said.
Ghana finally announced its 26-man squad for the 2022 World Cup, where Coach Otto Addo named the 26 players who made the cut at a press conference on Monday.
The Black Stars became the last team in Group H to announce its squad after opponents Portugal, Uruguay and South Korea released its final list last week.
Hearts of Oak's Daniel Afriyie Barnie and a late injury to Jojo Wollacott saw Ibrahim Danlad (Asante Kotoko) making the Black Stars squad for the tournament.
After the squad announcement, quite a number of Ghanaians were not satisfied with the squad selection. According to them, some players deserved to be there on the list but couldn't make the cut because the GFA was practising pay-to-play.
The FIFA World Cup 2022™ will kick off with an even greater celebration for local and international fans as host country Qatar will now play Ecuador on Sunday 20 November at 19:00 as part of a stand-alone event.
Ghana will open its 2022 World Cup on November 24th by facing Portugal at Stadium 974.
At the Education City Stadium on November 28th, the Black Stars will face South Korea in its second game.
On December 2nd will be a day of reckoning for the Black Stars and its millions of supporters. For apparent reasons, Ghana vrs Uruguay at the World Cup again is one of the most anticipated matches many football lovers are looking forward to.
Source: Bernice Mensah