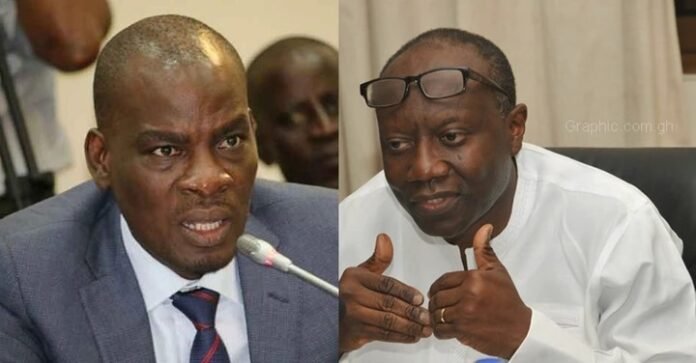 The NDC Minority caucus says government's efforts to bring public debt to sustainable levels has come too late to avert the crunch that has hit the capital market.
The minority contended that this was avoidable saying that government's failure to pay bondholders and creditors up to GHc200 billion is catastrophic to the future of the country.
"They had no business collapsing the ceonomy and inflicting on the Ghanaian people the unprecedented hardship we are going through.
"On debt restructuring, we think they ought to have anticipated this day and ask for consultation much more earlier. We're not able to help them at this stage in time," Minority leader Haruna Iddrisu told a Press Conference in Accra on Monday.
He stressed that the minority has now been vindicated on its warnings about the threats of Ghana's unsustainable public debt demanding that the Economic Managament Team is dissolved immediately.
Finance Minister Kenneth Ofori-Atta said in a televised announcement on Sunday that the debt exchange programme starting Monday would swap current debt for four new bonds maturing between 2027 and 2037.
"Our commitment to Ghanaians and the investor community, in line with the negotiations with the IMF is to restore macroeconomic stability in the shortest possible time," he stated.
A foreign debt restructuring programme would be presented later, he said.
Ghana is in talks for up to $3 billion in credit from the International Monetary Fund to help shore up its public finances.
Source: Ghana/Starrfm.com.gh/103.5 Fm