Former Black Stars head coach Otto Addo has stated Africa's five representatives at the 2022 FIFA World Cup in Qatar were tactically well prepared for the challenge.
He said this in an interview with Forbes highlighting the tremendous efforts of African coaches who led all five representatives from the African continent.
Senegal and Morocco progressed from the group phase while Tunisia and Cameroon narrowly missed out on qualifying from the group stage after both countries racked up four points.
Morocco eliminated Spain and Portugal to become the first African nation to compete in the semifinals of the World Cup.
Touching on the performance of Africa's representatives in Qatar, Otto Addo praised the influence of  African  coaches stating,
"I think you could see the impact of the (African) coaches being connected to the country. Also, tactically the teams were well prepared. It (sends) the message to create, not only your own players, but taking the next step to create your own coaches. And also for the federations to believe in the coaches."
Ghana lost 2-3 to Portugal and 0-2 to Uruguay but beat South Korea 3-2 in Group H to crash out of the competition.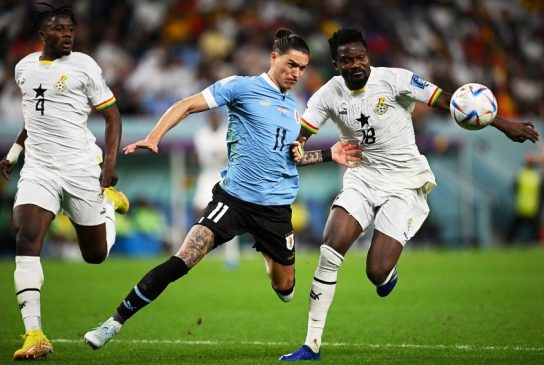 Addo stepped down from his role immediately after Ghana's elimination in a move that honoured his word to leave the post after Ghana's run in this year's World Cup came to an end.